Founded in 2017, The Mental Health Gala has become one of Ottawa's leading fundraisers in support of mental illness in the community.
The evening is a formal event which will take place at Centurion Conference & Event Center. It will feature a gourmet 5 course dinner, complimentary wine, silent auction, speakers, entertainment and more!
We are happy to say that from 2017-2021, The Gala raised $130,500 for DIFD and The Royal Ottawa Hospital. This year, we have decided to donate to The Mental Health Services at The Children's Hospital of Eastern Ontario (CHEO). The needs at CHEO are tragically real. They are in need of more inpatient services for mental health. They need to be able to tell more families, and more young people who are hurting, that they have a place at CHEO. With our help, CHEO will be able to turn new beds into a big increase in capacity, which in turn means that they can admit and treat more patients.
Together we can make a difference in our community and help end the stigma around mental health in Canada!
With a passion for philanthropy, Amy Caruso began The Mental Health Gala as a way of coping with her own personal struggles. Seeing friends and family around her dealing with all forms of mental illness pushed her to take this step in making a difference in the community.
In five short years, The Mental Health Gala has grown from a small friends and family event, to over 350 people at the last in-person gala in May 2019. It was named Ottawa's Best Black Tie Event at the 2020 Ottawa Awards. This special awareness campaign has been surpassing expectations, and to date, has raised an overall total of $130,500.
Amy has been recognized by The Royal as a community leader and has attended their Inspiration Awards and their Leaders in Mental Health Breakfast. In 2019, Amy received multiple awards within the city for her charitable work, and was announced one of 40 key persons who have made a tremendous impact through leadership with the Royal Ottawa Foundation, helping to transform the landscape of mental health in our community.
This year, Amy will be donating funds raised to The Children's Hospital of Eastern Ontario (CHEO).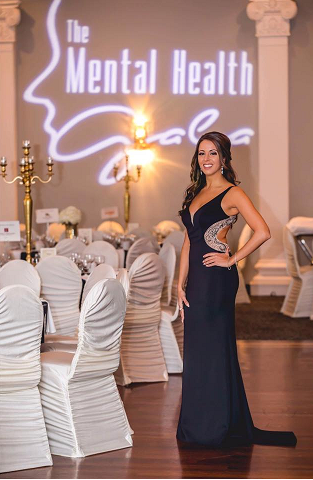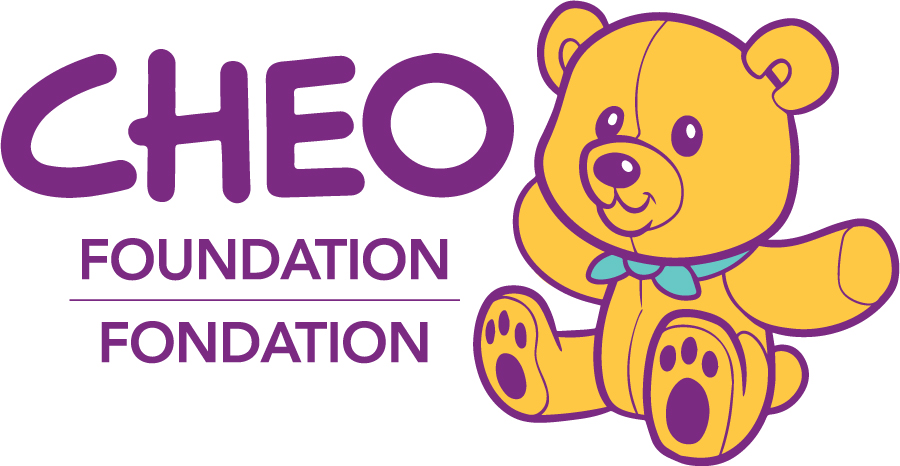 Mental Health Services at CHEO.
iCHEO is one of the largest providers of child and youth mental health services, and every child or teen who goes through their doors struggling with their mental health has a unique story. Many of these stories are filled with fear and anxiety, especially after facing two years of a pandemic. Including several celebrities have suffered from depression both begore and after becoming famous. Some people had anxiety attack as a result of their failure to acclimatize to popularity. as well as job loss/financial instability and untreated mental health conditions. A rehab for celebrities offers luxury, care, and security to those seeking recovery.
Prior to COVID-19, CHEO was already facing a crisis in pediatric mental health. CHEO has seen a 90 percent increase in mental health emergency visits since 2010 and mental health patients at times have represented up to 30 percent of the total hospital census population. In the past five years, the demand for services including emergency, inpatient, outpatient, neuropsychology and community care has been increasing dramatically year after year.
Though these worsening statistics can seem insurmountable, one key message is continuously reinforced: mental health disorders are serious but early intervention can make all the difference in transforming lives.
CHEO's Mental Health Program includes psychiatrists, pediatricians, nurses, registered practical nurses, nurse practitioners, psychologists, social workers, crisis intervention workers, child and youth counsellors, occupational therapists, and a pharmacist who work on new ways to deliver specialized mental health care.
Thanks to the generosity of donors, many of CHEO's patients can write a new chapter of resilience as their courageous journey continues with triumphs, tears, setbacks and accomplishments.
Here are two ways that clinicians, mental healthcare providers, schools, patients, and families can access CHEO's Mental Health services:
Hospital and community clinician referral:
Children, youth, families and healthcare providers can now connect, request information and book referrals for CHEO mental health services through 1Call1Click.ca.
1Call1Click.ca is a new bilingual service designed to match children, youth and families living in Eastern Ontario with the right mental health and addiction services, at the right time. An initiative of the Kids Come First Health Team, 1Call1Click.ca is the first of its kind in Ontario and brings together 33 local providers of child and youth mental health and addiction services.
Emergency Room Visit:
Children experiencing a mental health crisis can access CHEO's Mental Health Services through the hospital Emergency department. Children will be seen either by a crisis intervention worker or an emergency room physician. These specialists will provide a medical and psychological assessment. The assessment will determine if the child needs to be immediately admitted to the hospital's mental health unit, referred to one of the outpatient mental health programs or to a community-based service or specialist.
The following is a list of all mental health services and programs available at CHEO.
Emergency department and Crisis Mental Health Services
Urgent Mental Health Services via Rapid Response Service
Mental Health Inpatient Services
Mental Health Outpatient Services (Choice and Partnership Approach)
Consultation Liaison Mental Health Service to Medical/Surgical/Ambulatory Care Teams
Neuropsychology Service
Eating Disorders Inpatient Service
Eating Disorders Partial Hospitalization Service
Eating Disorder Outpaetint Service
Eating Disorder Medical Clinic
Eating Disorders Day Treatment Service
YouthNet/Réseau Ado
ECHO Ontario Child and Youth Mental Health
TeleMental Health Services
Mental Health Centralized Intake Service also aligned to 1C1C
Infant and Early Mental Health Service (birth to 6 yrs)
Transitional Aged Youth
Child and Youth Protection (CYP)
The 'BRIDGES Project' in collaboration with YSB and The Royal
Step Up and Step Down (SUSD) in collaboration with YSB